How it started
The story of Beefalo starts alongside Chef Yuce. He was born in 1983, Turkey and started his career in the food business in his father's patisserie in Turkey at the age of 12.
He followed his passion, studied his craft internationally, and began as a pastry chef in one of the largest catering companies in Turkey. Worked in different chef roles in hotels and restaurants and became an Executive Chef by 26 and Head Chef at 29.
His arrival to Liverpool came in 2017 with a brand new steakhouse concept, Macello Meathouse, followed by Kassap Meathouse next year. Since their launch, both restaurants have attracted many celebrities and become a regular spot for many LFC players.
Now, Chef brings his famous steak dishes and technique to Bolton with a new brand, Beefao Meat House.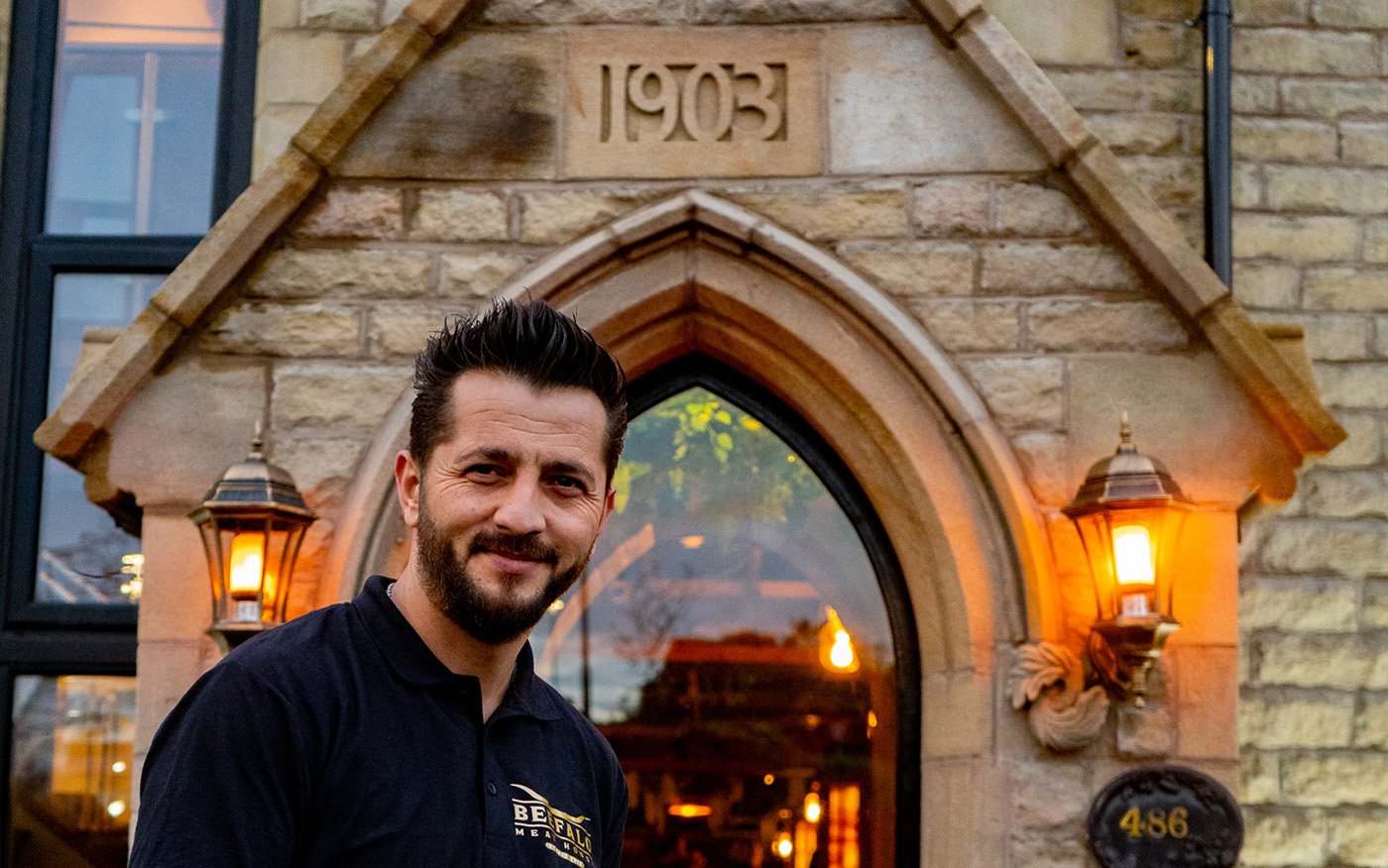 Large Parties
EVENTS
From intimate weddings to large corporate canapé events and everything in between, our restaurants can accommodate your reservation large or small, and with a complimentary dedicated event coordinator to look after the finer details, we will make sure your event runs without a hitch at no extra cost.
Magnolia Desserts
Upper Floor
We have also created a new dessert shop & patisserie concept Magnolia Desserts. We offer many Turkish and European treats, from classic cakes to homemade baklava selection alongside Chef Yuce's unique dessert recipes.
Magnolia Desserts operates separately in the designated area on the upper floor of Beefalo Meathouse.
Reservation
Book your table
Please fill out the booking form below to make a reservation; alternatively, you can telephone the restaurant directly on, 0120 477 2230. Thank you.